Calvary Christian Academy began in 1985 as a direct result of the vision, dreams, and planning of Pastor John Anderegg. With the purchase of 28 acres in 1985, the dream became a reality. The initial construction included the school office building, the library, and the elementary and high school wings; these were constructed in less than six weeks. In August, 1985, the first classes began. CCA opened with 110 students enrolled in kindergarten through eighth grade. With the addition of the gymnasium, cafeteria (fellowship hall), and the church office in June of 1988, the school was able to provide a well rounded education to its high school students as well. The first class of 8 students graduated in 1989.
In 1997 Pastor Jim Raley was called to Calvary Assembly of God, now known as Calvary Christian Center, and has continued the vision and ministry of Calvary Christian Academy. The entire facility was remodeled in the summer of 2002 and today has an enrollment of more than 500 students in the academy and preschool combined.
Admissions
Schedule an interview with the Admissions Director and Principal. Both parent and student will participate in this interview and it will include a tour of the facilities.
Founding Philosophy of CCA acknowledges the trust placed in us by our parents and holds in high regard the authority of the home and church to teach their distinctive doctrine held in esteem by a family's own local church and denomination.
CCA teaches its students according to the principles found in the Statement of Faith, including the Statement of Faith and the Calvary Christian Center doctrine. We believe that the very essence of a student's Christian education is not only academic, but should include the integration of scripture and the application of biblical truth in every aspect of life. The vision that we share with our students and the attitudes with which we equip them, will enable them to become principled adults whose lives are lived in relationship with God, and who bless their fellow humans by their commitment to love and justice. We believe that it is the call for our students to be conformed to the model of Christ in the whole of their existence, in the whole framework of their beliefs, in the whole complex of their feelings and attitudes, and in every spectrum of their actions.
F.L.O.C.S. and AdvancED
CCA is accredited through the Florida League of Christian Schools and the Southern Association of Colleges and Schools as well as AdvancED.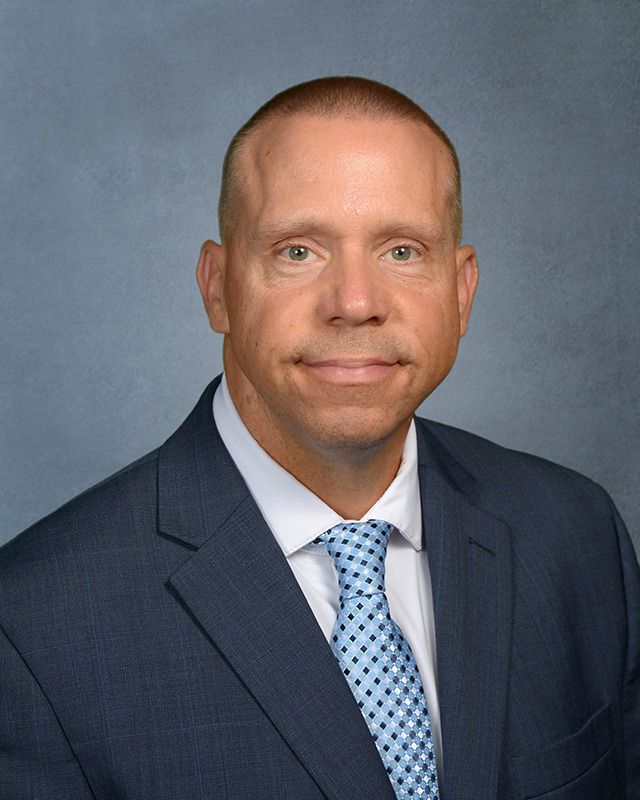 Calvary Christian Families,
I am honored to introduce myself as the new Head Principal of Calvary Christian Academy.

I am previously from the Cincinnati, Ohio area and have served for the past 25 years as a teacher, principal and superintendent in my professional career. My wife, Shelly and I have three children and three grandchildren. We are very excited to begin the next chapter of our lives at Calvary Christian Academy.
Ms. Phillips joined the CCA staff in 2014 as our 3rd grade teacher. Since then she has become a vital part of our administrative team as our first Elementary Principal. Originally from Winter Park, she graduated with a BA in Early Childhood Education (K-3) from High Point University, NC, and completed the Lutheran colloquy courses (studies in theology) with Concordia University, Austin, TX – a "Commissioner of Ministry." She has been teaching for over 30 years and gained administrative experience as a principal at her previous school.
We believe in the Bible to be the inspired by the Holy Spirit, the infallible revelation of God to man, the infallible, authoritative rule of faith and conduct. Romans 15:4, 1 Thess. 2:13, 2 Timothy 3:16-­­17, 2 Peter 1: 20-­­21

We believe that there is only one true, eternal God, revealed in three persons: Father, Son and the Holy Spirit. Genesis 1:1, 26, Deut. 6:4, Isaiah 43:10-­­11,Matthew 28:19, Luke 3:22, 1 John 5:7

We believe in the deity and humanity of our Lord Jesus Christ, His virgin birth, His sinless life, His miracles, sacrificial death to save us from our sins, and His resurrection and ascension to Heaven. Matthew 1:21, 23, John 1:1-2, 14, 3:16, Acts 1:2-3, 9, 2:22

We believe in the sinfulness of all mankind and the need of salvation, available only through the blood of Jesus Christ to all who believe and receive Him as Savior. Romans 3:23, 6:23, 10:13, Ephesians 2:8-9, Titus 3:4-7

We believe the finished work of Christ on the cross provides healing for the human body. Isaiah 53:4-5, Matthew 8:16-17, 1 Peter 2:24, James 5:14-15

We believe in the sanctifying power of the Holy Spirit by whose indwelling the believer is enabled to live a holy life. Sanctification is the process of being separated from sin and dedicated to God, which begins at salvation and continues throughout the lifetime of the believer. Gal. 5:22-23, 1 Thess. 4:3-5, 5:23, II Peter 3:18

We believe in the baptism of the Holy Spirit which promised to all believers subsequent to salvation as the entrance into a Spirit-filled life including: a prayer language (speaking in tongues), gifts of the Holy Spirit and power to be a witness and anointed servant of God. Joel 2:28-20, Luke 3:16, Acts 1:4-5, 8, 2:4, 38-39, 10:44-47, 1 Corinthians 12:4-11

We believe in the personal, imminent return of Jesus Christ. Acts 1:11, I Thess. 4:16- 18, Titus 2:13

We believe in the resurrection of both the saved and the lost; that they are saved unto the resurrection of life and that they are lost into damnation. Acts 24:15, I Cor. 15:20-­­23, revelation 20:4-6, 12-15
We believe in the spiritual unity of the believers in our Lord Jesus Christ. Rom. 15:5, Eph. 4:3, 11-13, Phil. 2:1-5, I Cor. 12:14-27, John 17:22-29, Col. 3:12-15, Heb. 10:23-25

We believe in the responsibility of every believer to reach the world with the gospel of Jesus Christ. Mt. 28:19-20, Mk. 16:15-20, Acts 1:8, 2:40-41, 47
Non-Discriminatory Policy
Calvary Christian Academy does not discriminate on the basis of race, color, national or ethnic origin in the administration of its student admissions policies, employment policies, educational policies, grant and scholarship programs, athletic programs and other school-administered programs.